Cold Steel 62RN 4-Max Folding Knife
The 4-MAX was developed as a collaboration between Cold Steel and award winning custom knife maker Andrew Demko. It was produced with one clear goal in mind – to deliver a folding knife with the maximum strength and performance possible within a 4″ blade limit. Bridging the gap between production knives and expensive custom offerings, the 4-Max is made to Andrew's exact specifications and from the highest-grade materials. Its extra wide, drop point stonewashed blade is made from American made CPM 20CV steel, offering a near perfect balance between durability and edge holding performance.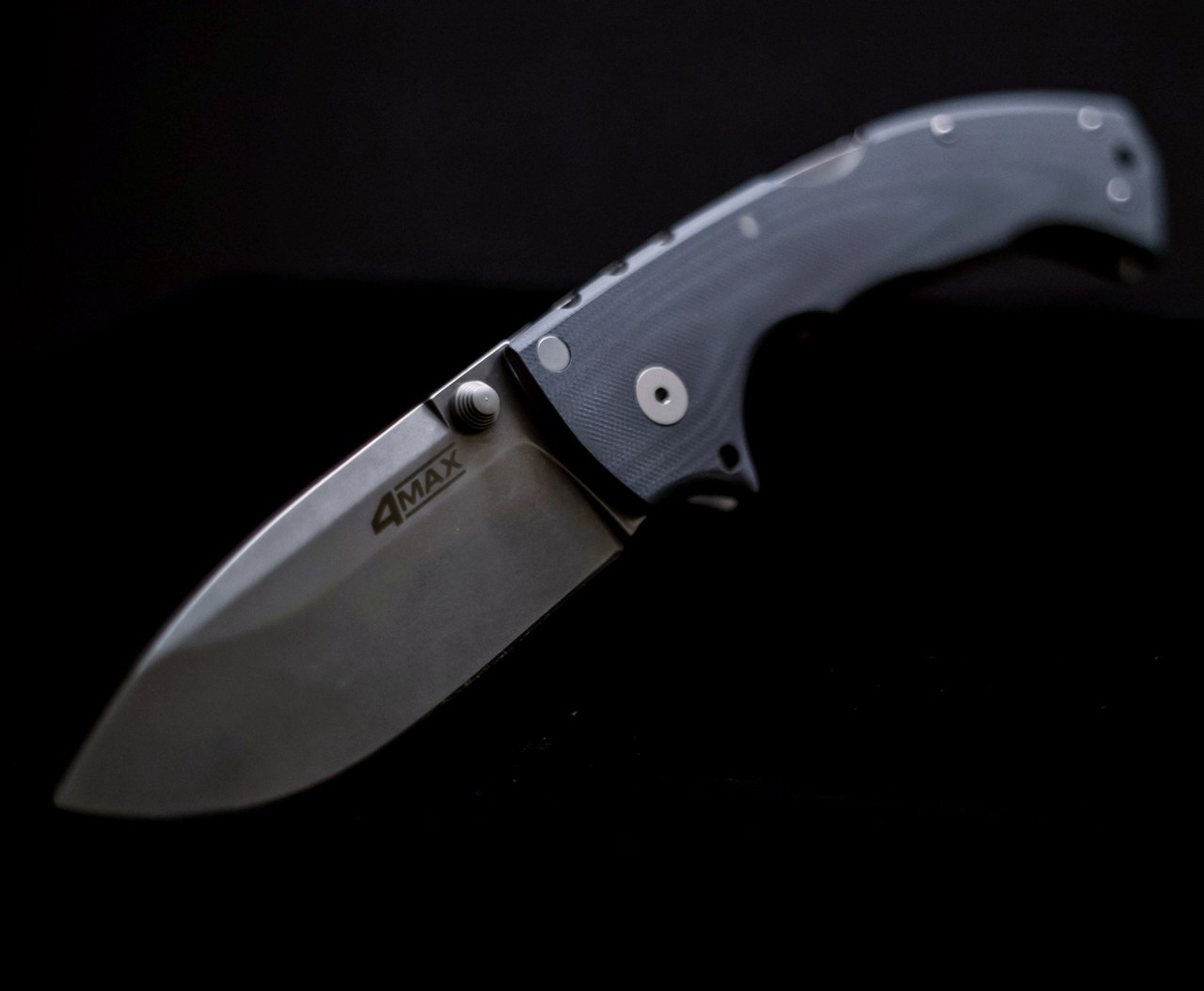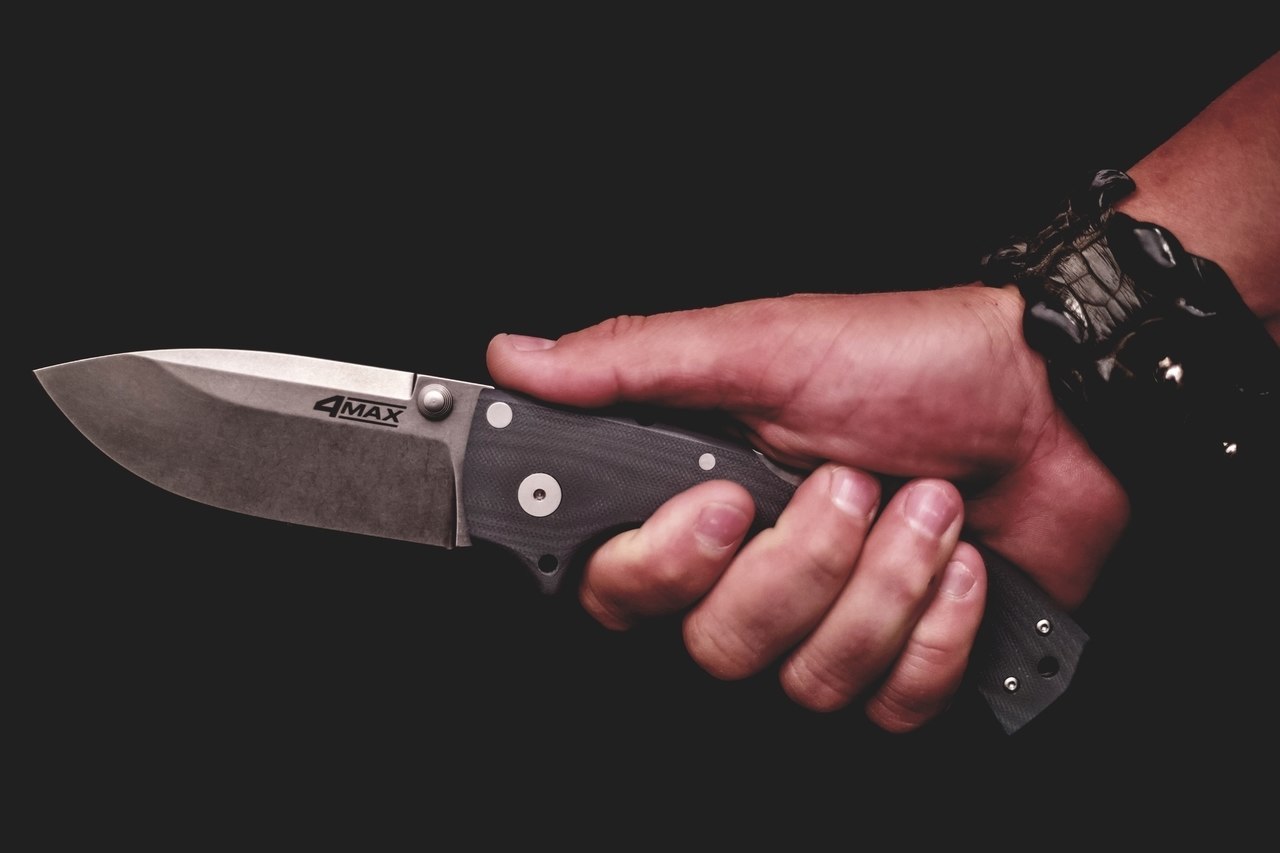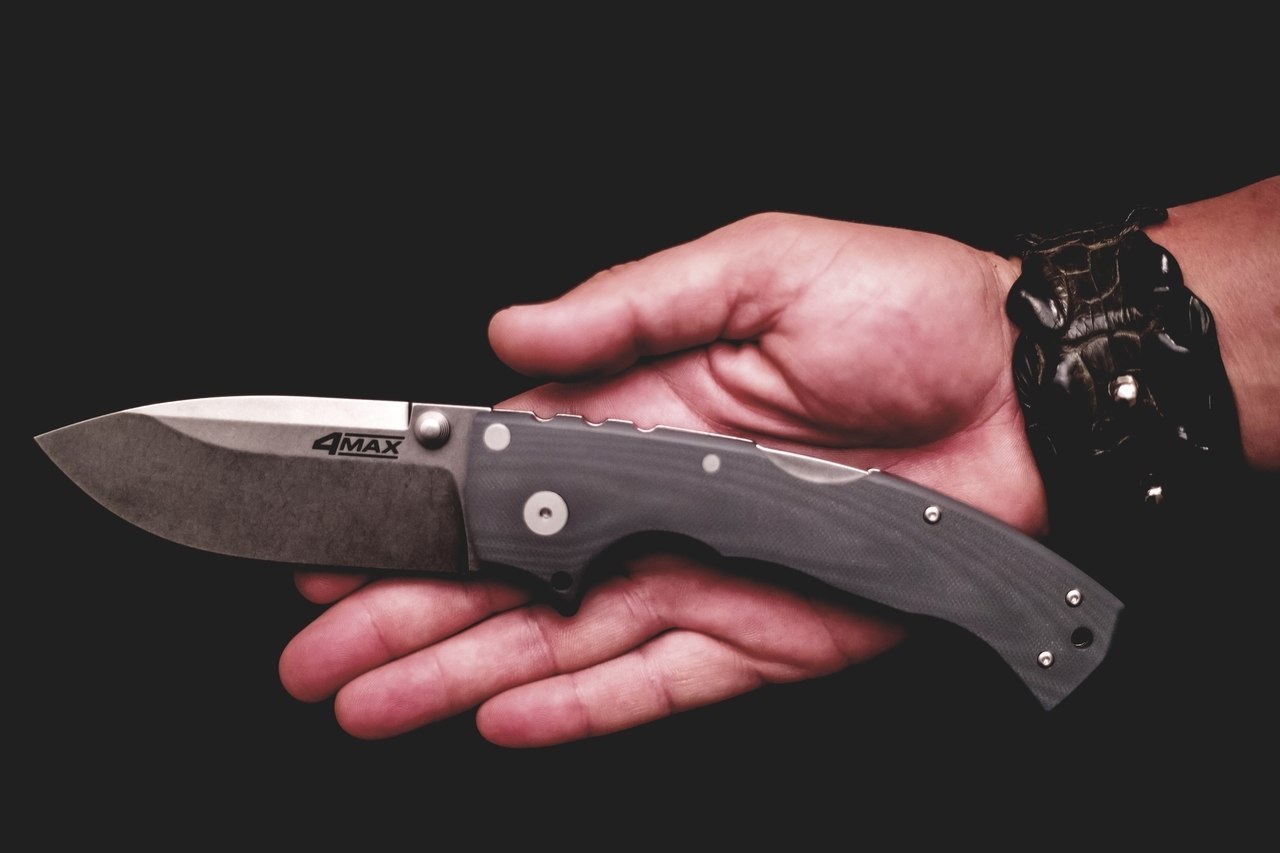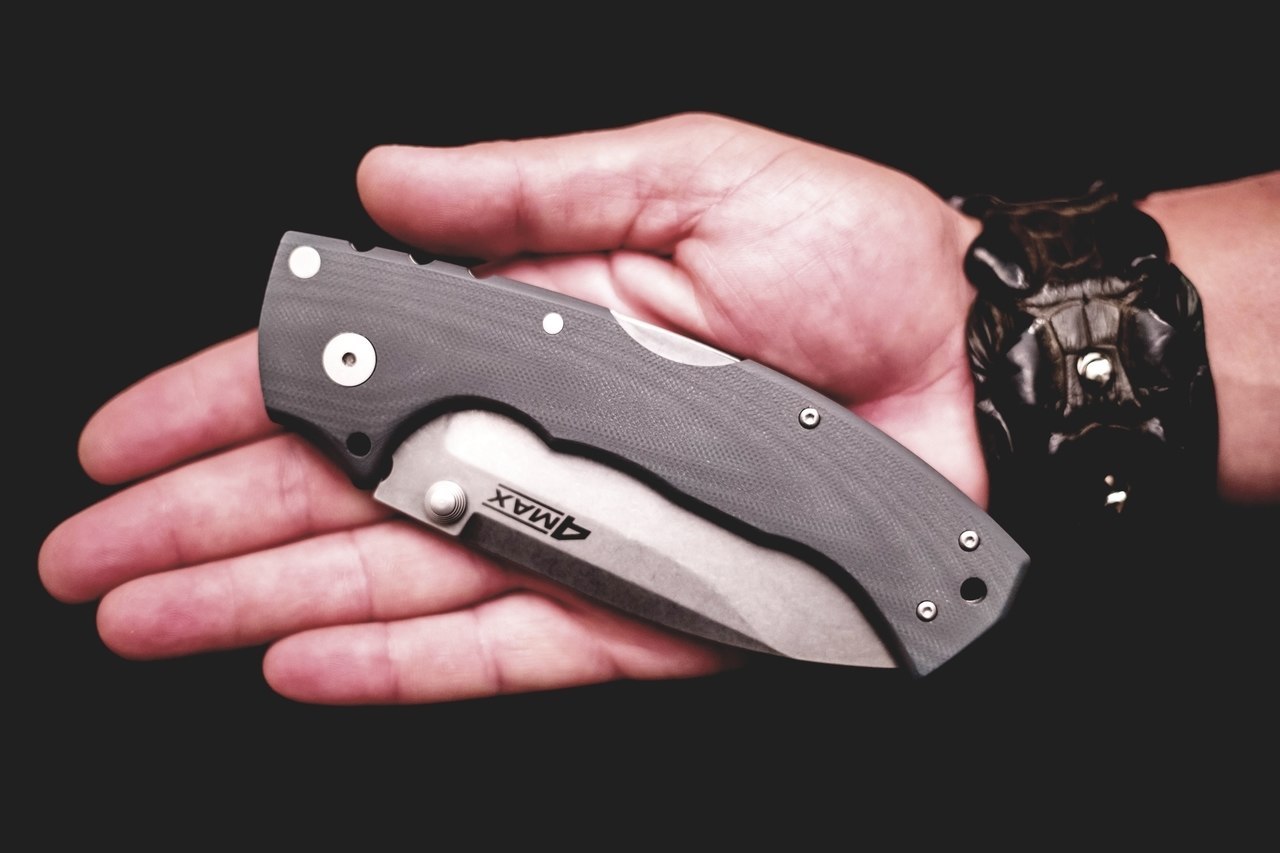 ColdSteelThe 4-Max's tumbled titanium liners and back spacers and Cool Grey 3-D CNC machined and bead blasted G-10 handle scales provide even greater degrees of strength! Equipped with the ground breaking Tri-Ad® locking mechanism, this knife is quite possibly the strongest production folder we have ever produced! The 4-MAX has passed every one of our grueling and torturous shock and impact tests, and then gone on to easily hold over 800 lbs of free hanging weight – with no damage! If you are looking for a highly collectible mega-folder made with the specifications, tolerances and materials normally only found on a luxury custom knife – then your search is over! Check out the 4-MAX today!